Photography & Cinematography
The capacity to simplify material into engaging bits of content in the form of photographs and videos that are eye catching, lengthy enough to hold viewers' interests, and concise enough to keep them seeking more is key to social media success.
Photography: 
Irrespective of your business, it's critical to display high-quality images across all social 
networks to exhibit regularity and establish a tone and identity for your company. Using relevant photographs on social media might help you attract attention and drive engagement. When a business's professional visuals and marketing messaging are continuous, the brand has higher lasting power. Professional photography is a must for any business. It aids your customers and prospects in distinguishing you from a sea of similar businesses.
Films and videos:
Videos provide your advertisement a more personalized experience and help you communicate with customers on an emotional level. We employ video at Content Specialist at every point of the marketing funnel. Video content is the most compelling way to communicate messages and can be accessed on a variety of platforms and locations, at work and at home, on mobile devices and desktops, and on Android and iOS. Film is a wonderful way to portray an important event or message, and we can easily lead you from storyboards to voice overs. We are happy to create bespoke animations and motion graphics and bring needed movement into your business persona. 
Some of the types of videos we design and use in video marketing campaigns include:
Explainer Videos
Explainers can be animated, live-action, 2D or hybrid formats that help introduce a product or service, generate and and close leads quickly.  
Lead generation videos
Lead generation videos are product or service driven videos with a proper call-to-action that lead viewers to your landing page or website for sales as well as inquiry.
Product Videos
Videos are instrumental in explaining and demonstrating the attributes of a product. A social media video is much more convenient, accurate and authentic than a static ad, persuading the customer to click 'buy' or 'know more'.
Tutorials/How-To Videos
Tutorial videos are the most browsed videos on the internet. They give solutions to your queries and guide people to do something they didn't know.

Motion Graphics Videos 
Motion graphics provide high level transitions that make videos distinctive and unique. Animated motion graphics combines informational and educational content accompanied with eye-catching graphics making the video more appealing.
Kinetic Typography
Kinetic typography means 'moving text'. It's an animation technique that pairs text with motion to convey ideas and evoke emotions in viewers.
Screencast Videos:
A screencast is a digital video footage of a computer screen with audio voiceover and music. Tutorials, training videos, video courses, and recorded presentations are all examples of screencast videos.
Video Testimonials:
Video testimonials and case studies show real-life accomplishments, and they're the ones worth sharing.
On-Location Shoots:
Videos filmed on location personalise your message and give your brand and its services a human touch. We bring high-quality video creation to you by partnering your brand with skilled videographers, producers, and creative directors.
Event Coverage:
Make the most of live broadcasts by documenting the memorable parts that your audience wants to see. Trade exhibitions, workplace gatherings, and industry conferences are fantastic places to meet people in person, but the business opportunities don't end there.
Animation Services:
Our motion graphics artists take complex ideas and convert them into 2D animations. Through animation, all products and services can be explained easily, at times, to test the waters even before the product is made.
Studio Productions:
If you need a product video, demo, or a video to be shot on green screen to create special effects, or change the background, we have the expertise. We have the resources and expertise your video marketing strategy requires.
Video Blogs:
Video blogs are blogs that are presented in a more digestible and direct video format. They include branding components, backdrops, and visuals that encourage participation, lead generation and conversions.
Whiteboard Videos:
One of the most persuasive type of videos are whiteboard videos. They give information, educate audiences and illustrate creativity. To deliver your message, our video editors and animators mix the best elements of live-action talent, narration, graphics, and visual storytelling.
Video Editing:
Your concept, script, or footage isn't finished until it's intertwined into a story. Our post-production services provide your footage the finishing touches and help you create a story that your subscribers will remember.
User-Generated Content:
More individuals will share content about your brand on social media if you repost or retweet it. We can assist you in creating stunning stories and reposts of videos that your followers or influencers have made. The best award a brand can receive is user-generated content.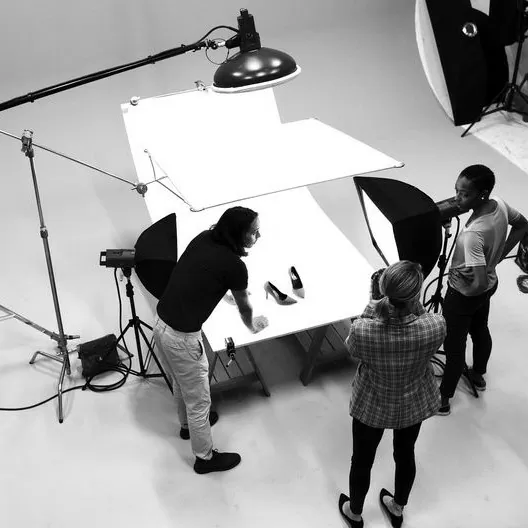 Professional Photography Services.
Professional Videography.
Corporate videos & films.
Professional voice-overs and talent.